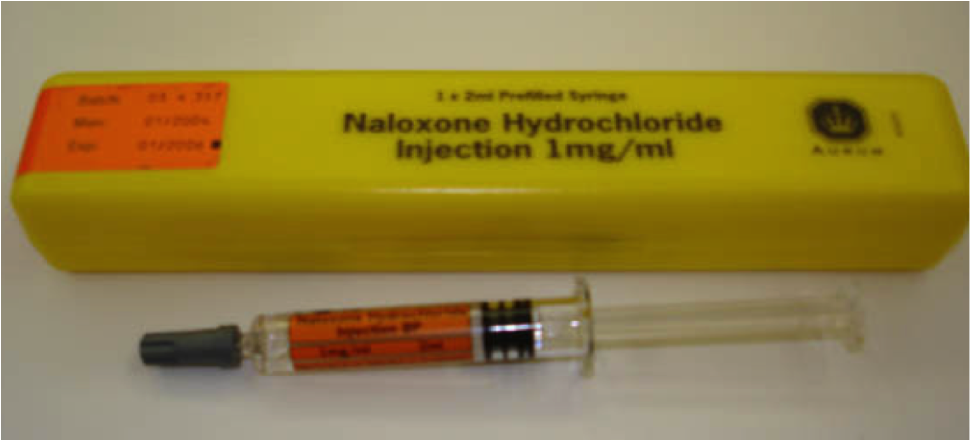 When heroin users use street based heroin they always risk overdosing if the heroin is too strong. And it happens that users overestimate their own tolerance – and therefore take too much – more than they can tolerate – heroin, morphine or methadone. Are you drug user or relative to one you can now have a short first-aid course, and get a little "life-saver" activist bag containing naloxone – at BF – the bag hold a pre-filled syringe with 5 ml. Naloxone (as can be used with a nasal device) – the right antidote – exactly the same the ambulances and doctors at hospital uses when reversing an overdose – the course last max two hours where you learn to identify an opiate-overdose (heroin, morphine or methadone) and how to provide relevant first aid.
Do you want to save lives? – then consult BrugerForeningen – Korsgade 30.3. or call us on telephone: 35 36 01 50 – or write a mail to chairman Jørgen Kjærs mail address: jk@brugerforeningen.xx – (change .xx med .dk)
Then we will add you on the next "life-saver" course where you can participate.
– After that you are fully prepared to save lives.
Naloxone reverse an overdose on max 2-4 minutes!
At BF we are 18 activist educated as "life-savers" whereas many have used naloxone, some even several times, and prevented fatal overdoses – it is fantastic – when one knows exactly how to act when reversing an overdose with the right remedies – using naloxone successfully – you'll never forget how wonderful it is to save a another persons life!
Call BF or send Jørgen a mail today!