Published by Drugreporter (http://drogriporter.hu)
After the War on Drugs
– learn from our videohow a post-prohibition world will look like
By sarosip
Created 2009-12-18 17:19
http://drogriporter.hu/en/afterthewar/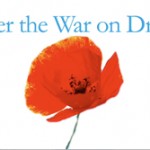 We talk so much about ending the war on drugs – but do we really know how a post-prohibition world may look like? We know that we want the government and not the criminal organizations to control the drug market – but how different drugs will be taxed and regulated? What are there models for regulation and control? What lessons we learnt from the story of tobacco and alcohol, how can we avoid the same problems when we legalize currently illegal drugs? Should we regulate marijuana and heroin in the same way, or adjust the legislation to the specific risks of different drugs?
Transform Drug Policy Foundation, a London-based think tank presented its report on legal regulation of durgs at the International Drug Policy Reform Conference in Albuquerque, New Mexico. We interviewed leading drug policy reformers – such as Ethan Nadelmann [1], Danny Kuschlick [2], Mark Haden [3] and Sanho Tree [4]- at the conference to give answers to the questions raised above.
If you would like to learn more, we advise you to download Transform's report [5] and visit Mark Haden's website [3], where you can find several other resources.